Some worldly sights are set to surprise, and unknowingly stumbling upon them have caused some of our favorite travel moments.
And then there are others where we worry that we already know too much. That its picture is all too familiar, its story too well known. The element of surprise is absent, and so the ultimate impact of finally seeing it in person becomes suspect.
We worried about Petra. Its images grace many well known travel stories, television programs, and popular movies. We were concerned that we had already seen or heard it all before, rendering our experience of actually seeing it entirely dismissive.
Oh, how wrong we were.
We had vastly underestimated the emotional tumult caused by seeing Petra in the third dimension – feeling it, gauging its depth, sensing its presence in world history by breathing in the air around it. Seeing the Treasury caused us both to gasp out loud, utter astounding expletives (that is what we do when we're excited!), and for Pete to admit to the tears which crept into his eyes.
I told him that he should be the one to write about this experience, having been drawn to the story of Petra since a child.
"I can't. What could I possibly say? I don't know the words," was the only response he could give.
Instead, Pete did what he does best, and recorded the momentous occasion with a memory card full of photos…
Entrance to the city of Petra is via the 'Siq' – a long and sometimes very narrow passage surrounded by 80m cliffs. An astonishing glimpse of the massive Treasury can be seen near the end.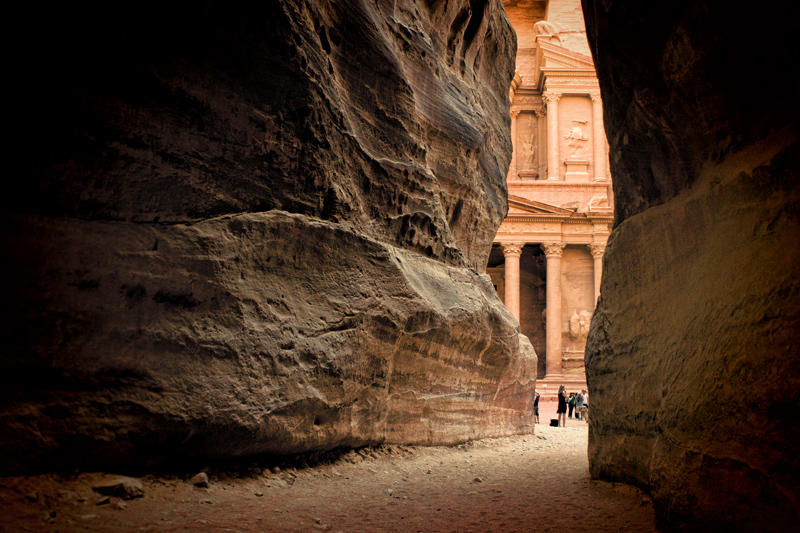 The industrious Nabataeans carved the Treasury in the early 1st century, as a tomb for an important king. The city itself was used for their caravan trade, and they controlled all the main commercial routes which passed through the area.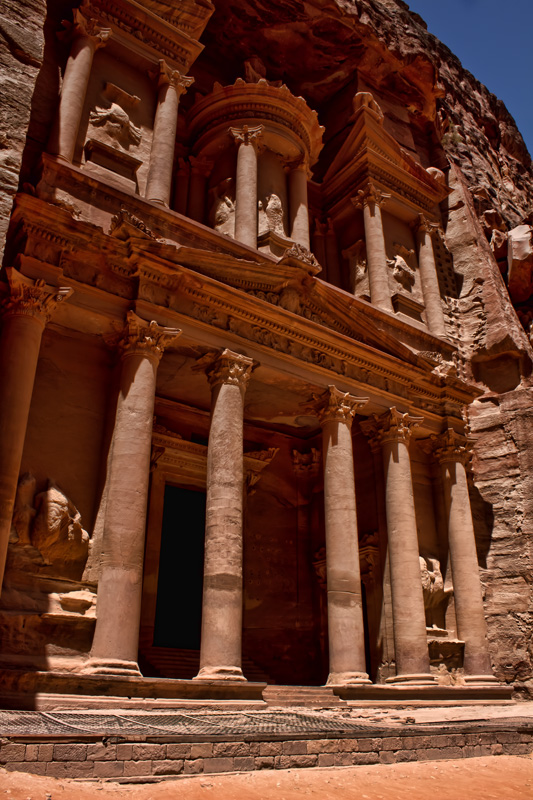 One of the best parts of visiting Petra is getting up close to view the various colors in the sandstone.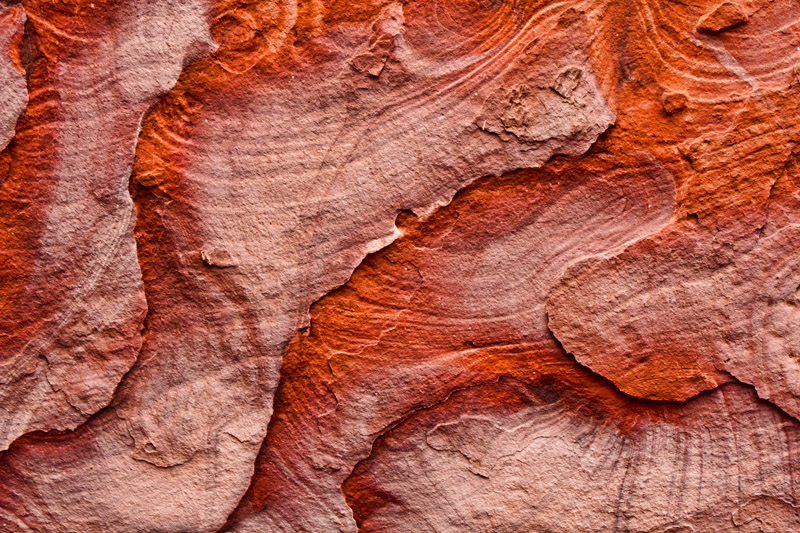 And after a sweaty day of hiking the entire length of Petra and back (approx. fifteen kilometers) in extreme heat, there was still very good reason to return for a second time in the same day. I cannot think of any other sight in the world that is more majestic than seeing the Treasury lit up by candlelight. We sat at its base drinking tea, listening to traditional music, and soaking in two thousands years of history.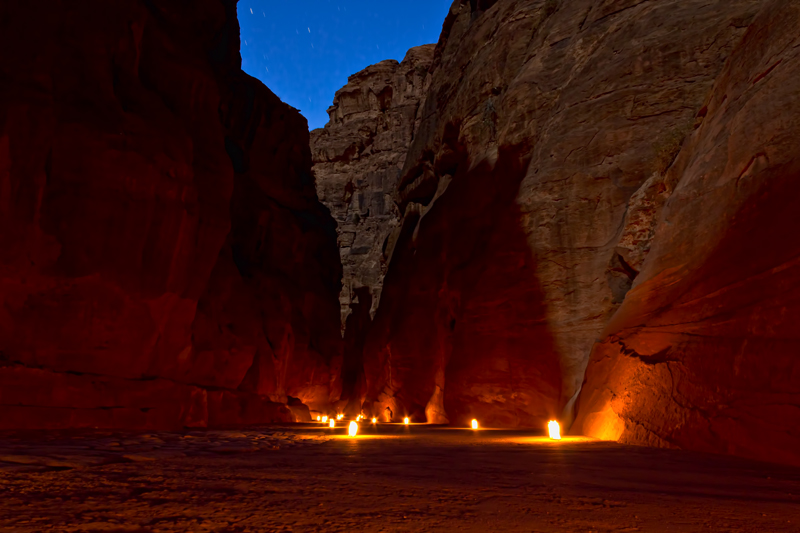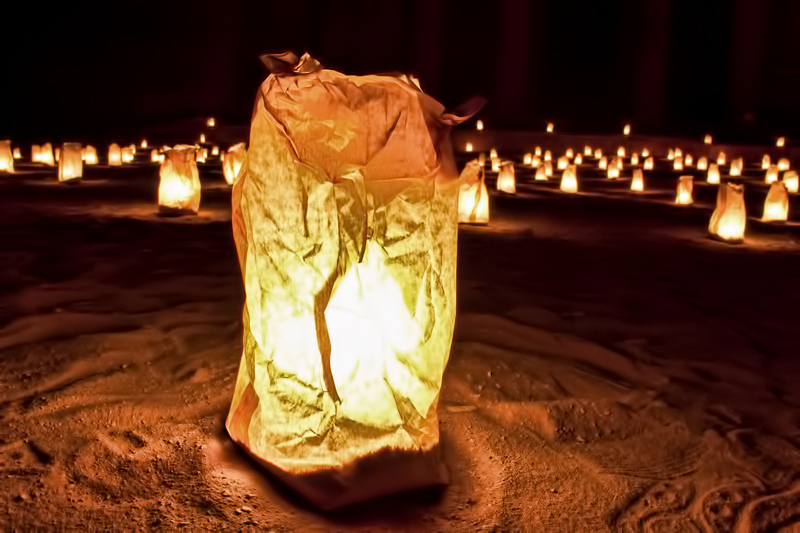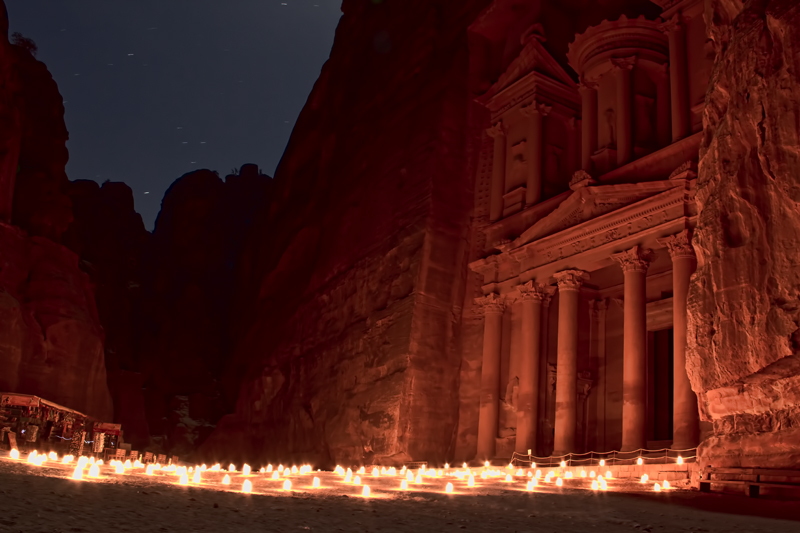 Petra is currently celebrating 200 years since it's rediscovery! Visit the Jordan Tourism Board website for a chance to win some amazing prizes in a treasure hunt.